Author Trevor Loudon to Speak On Communists, Socialists and Progressives in the U.S. Congress
New Zealander Trevor Loudon has addressed more than 200 events and conferences in his home country and the United States. He is an internationally known blogger and researcher – noted, among other things, for exposing the communist background of Obama's "Green Jobs Czar" Van Jones, which led to Jones' eventual resignation from his White House position. Trevor was also the first to publicize Obama's ties to the Hawaiian Communist Party member Frank Marshall Davis (who some claim is Obama's real father).
Trevor's research has been cited by Glenn Beck, Rush Limbaugh, countless articles, blog posts and in books by the well-known authors Paul Kengor, Aaron Klein and Jerome Corsi. He has given countless radio interviews and addressed audiences in more than 30 states on his four tours through the United States.
Trevor will speak on internal subversion, communism and socialism, national security and cultural progressivism vs. constitutional conservatism in the United States. He is the author of "Barack Obama and the Enemies Within" and his just released his new book "The Enemies Within: Communists, Socialists and Progressives in the U.S. Congress."
Sunday, January 26th, 2014 at 2:30pm
Best Western Crossroads Inn
135 Wood Ridge Terrace
Zion Crossroads, VA
540-832-1700
I-64 Exit 136, North of I-64, opposite Lowe's and Walmart
RSVP TO fredthejazzman@comcast.net or call 540-967-3616
RESPONSE REQUIRED – ATTENDANCE MUST BE CAPPED AT 70
Event is non-partisan, free of charge and open to the public.
Sponsored by the Louisa VA Tea Party
www.louisavateaparty.org
---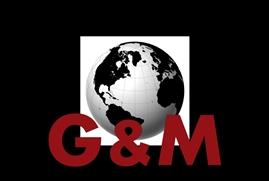 Subscribe to The Globe & Malevolence, your daily intelligence briefing via Noisy Room, Maggie's Notebook,
Gulag Bound, and other key sources.
Oh yeah, it's free -- maybe as long as we are.
---