Gadi Adelman is an internationally recognized anti-terrorism expert who was born in the USA and grew up in Israel.
In 1981, Gadi returned to the US and began warning law enforcement and government agencies about the "jihad" coming to US shores. They actually laughed at him. Today… with the exception of Obama and his minions… no one is laughing anymore.
"The Washington Terrorist Love Affair," via Wild Bill for America
Gadi Adelman exposes terrorist infiltration at the highest levels of our government… with our government's blessing!
Yes and not just with our government's blessing, but in league with them, Wild Bill, including but not limited to Muslim Brotherhood, CAIR, and the jihadi Muslim sub-complex, in the complex of the whole.
We are suffering a terrorist, globalist regime, including nearly all the Democrats at the top and many of the Republicans, by nature, by intent, and by their deeds. After listening to this video and reading a few of our articles, is that still so difficult to swallow? – AW
---
Gulag Update — from Wild Bill himself, at this event:
NoisyRoom.net
Hat Tip: BB
"North Carolina Tea Party Rally"
---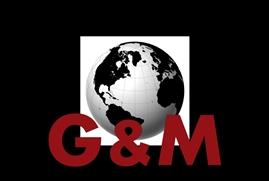 Subscribe to The Globe & Malevolence, your daily intelligence briefing via Noisy Room, Maggie's Notebook,
Gulag Bound, and other key sources.
Oh yeah, it's free -- maybe as long as we are.
---