Information is power.
America is undergoing a socialist takeover under President Barack Obama and the complicit "mainstream media" is cheering him on.
With over 60,000 pages, our sister site KeyWiki is the best source on the web for exposing America's enemies within.
Did you know that president Barack Obama has long term connections to the Communist Party USA?
Did you know that Hillary Clinton worked for a Communist led law firm while in college?
Did you know that Obama's chief adviser Valerie Jarrett's late father-in-law Vernon Jarrett, worked with Communist Party member Frank Marshall Davis, in Chicago and that Davis would later go onto mentor teenage Obama?
Did you know Obama's campaign manager David Axelrod was mentored by Chicago communist David Canter – once formally required to register as an agent of the Soviet Union?
Did you know that Obama's Chicago mentor Alice Palmer was active in two major Soviet front organizations?
Did you know that Obama's Labor Secretary, Hilda Solis, has ties to the Communist Party?
Did you know that several Democratic Party Congress members, including Rosa DeLauro, Barbara Lee, Maxine Waters, John Conyers, Danny Davis, Jan Schakowsky, Kyrsten Sinema and Raul Grijalva have close ties to the Communist Party?
Help keep KeyWiki growing. Help KeyWiki wake up America to the enemies within!
Contribute to KeyWiki today! Go here and use PayPal to contribute today – found on the right side of the blog.
Trevor Loudon
Editor: KeyWiki
Editor: trevorloudon.com
Author: Barack Obama and the Enemies Within
---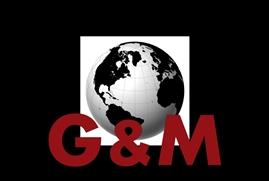 Subscribe to The Globe & Malevolence, your daily intelligence briefing via Noisy Room, Maggie's Notebook,
Gulag Bound, and other key sources.
Oh yeah, it's free -- maybe as long as we are.
---