After The Journal News gave rapists, thieves and murderers a road map of the homes these criminals can target, they hired armed guards.
The Journal News published the names and addresses of residents in New York's Westchester, Rockland and Putnam Counties who have pistol permits, thereby letting criminals know which homes to avoid… and which to target.
They did this to further their anti-2nd Amendment agenda. Now, in a stunning display of hypocrisy, they want guns around themselves for protection.
Their claim of receiving threatening messages was put to rest by the police who, after investigating, found no threats were made.
Read more at Rockland County Times.
Original article: New York Tells Rapists, Thieves and Murderers Which Homes to Target
More hypocrisy on display:
Feinstein in 1995 on her concealed carry permit: 'I know the urge to arm yourself because that's what I did'
Hat Tip: BB
Warning: Graphic actions and language.
New Video Mercilessly Mocks Celebrities for Rank Hypocrisy on Gun Control
---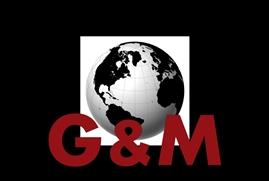 Subscribe to The Globe & Malevolence, your daily intelligence briefing via Noisy Room, Maggie's Notebook,
Gulag Bound, and other key sources.
Oh yeah, it's free -- maybe as long as we are.
---