Special Operations Speaks is the political organization founded by U.S. Special Ops veterans which were censored for a time, before the general election, by Facebook.
This may indicate why that was.
At this point, as the event is occurring, we have no knowledge of any streaming netcast or live blogging of the event. We look forward to a follow-up report or update.
FOR IMMEDIATE RELEASE
Monday, November 12, 2012

Contact: Alex Rosenwald
571-282-7954
alex@politicalmedia.com

WHO:

Members of Congress:
The Honorable Louie Gohmert (R-TX 1)
Additional members are likely to attend. We will update as each member confirms.

Special Operations Speaks, PAC Leadership:
Brigadier General Joseph S. Stringham, US Army (Ret.)
Captain Larry Bailey, (SEAL), USN (Ret.)
Colonel Dick Brauer, USAF (Ret.)

WHAT: SOS leaders will present the congressmen with a petition containing the names of more than 100,000 Americans demanding a special prosecutor be appointed to fully investigate the events in Washington and abroad surrounding the murder of the US ambassador to Libya, the ambassador's aide, and the two Navy Seals attempting to defend US property in Libya.

WHEN: Thursday, November 15, 2012 at 3:45 p.m.

WHERE: The House Triangle
U.S. Capitol Building
House side of the Capitol's East Front

WHY: The leadership of Special Operations Speaks and a majority of the American people by a 51% to 38% margin do not approve of the way the Obama Administration has handled the Benghazi massacre. Conflicting stories about the cause of the massacre and the actions taken by the Obama White House during and after the attack have led to serious questions about events surrounding the massacre and the veracity of the President and members of his Administration in relation to the event.

SOS and the more than 100,000 signatories of the Benghazi petition believe that the only way to be certain about the actions of the President and those in his Administration before, during and after the massacre is for a special prosecutor to fully investigate all circumstances and report back to the American people.

Please note: The SOS support team will be happy to arrange for any special accommodations needed by members of the press and will set up private interviews as requested.

###
Image that was censored by Facebook at Special Operations Speaks' page there: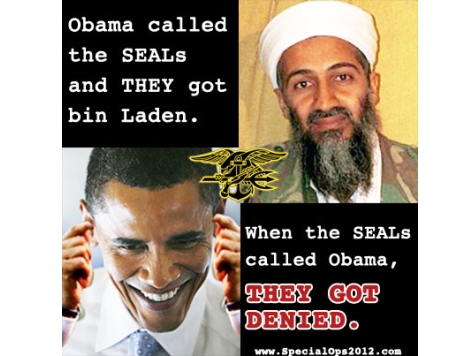 ---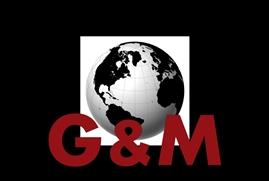 Subscribe to The Globe & Malevolence, your daily intelligence briefing via Noisy Room, Maggie's Notebook,
Gulag Bound, and other key sources.
Oh yeah, it's free -- maybe as long as we are.
---