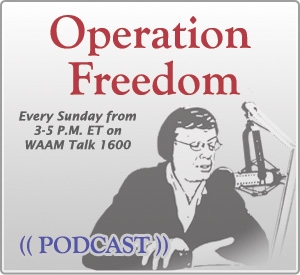 David Janda reports and relates from DaveJanda.com and Operation Freedom.
Janda also presents critically important information from American sovereignty patriot, Michael Shaw of Freedom Advocates, about the war on America in your neighborhood, Agenda 21.
Every Sunday from 3-5 P.M., WAAM Talk 1600 turns on the bright lights and fires up its own Operating Room. Dr. Dave Janda, an orthopedic surgeon and health care policy analyst, hosts a two hour interactive "dissection" of current events that are impacting every person, family and business in our community and country. Dave brings to the operating table information the main stream media either ignores or is afraid to bring to light.

Every week Dave will bring featured guests to WAAM's Operating Room that have a background in health care, economics, finance, and geo-politics discussing current events. The goal of every show… when the listener "leaves the operating room" they are better off and on the road to a better life.

February 19, 2012

Topics discussed:

Agenda 21, sustainable development, smart growth, ICLEI, the erosion of unalienable rights including property, Wildlands Network, Rural Council, the global elite, debt enslavement,fear, default,market crash, destruction of the dollar, hyperinflation, Wachovia Bank, Wells Fargo Bank, Money laundering for the drug trade, Winston Churchill  

First Hour Guest: Michael Shaw

– President, Freedom Advocates (

www.freedomadvocates.org

)  

Second Hour Guest: Robert Davi

– famed actor, director,singer and political activist (

www.davisingssinatra.com

)

Download:
---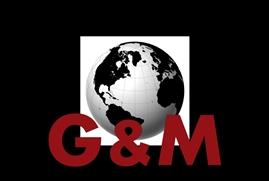 Subscribe to The Globe & Malevolence, your daily intelligence briefing via Noisy Room, Maggie's Notebook,
Gulag Bound, and other key sources.
Oh yeah, it's free -- maybe as long as we are.
---