Contributor: CJ in TX, @TelltheTruth1
Barack Obama's lawyers attempted to have this challenge to Obama's eligibility in Georgia dismissed. Today, that motion was denied, by Georgia Judge, Michael M. Malihi.
We intend to update this story with an article early Wednesday morning. Meanwhile, there is some coverage at ObamaReleaseYourRecords and a Bob Unruh ariticle at WND.com, to read.
Judge Malihi's Order on Motion to Dismiss:
Farrar-Welden-Swensson-Powell v Obama, Motion to Dismiss by Obama is Denied,
Georgia Ballot Access Challeng…
Further documents in this case may be seen at art2superpac.com.

---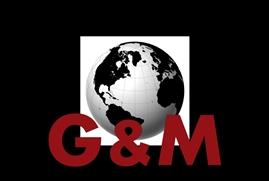 Subscribe to The Globe & Malevolence, your daily intelligence briefing via Noisy Room, Maggie's Notebook,
Gulag Bound, and other key sources.
Oh yeah, it's free -- maybe as long as we are.
---