Dearborn,  located just a few miles west of Detroit, is one of the most densely populated Arab Muslim communities in the United States with nearly one-third of the residents believed to be Muslims. Four evangelists, including one convert to Christianity from Islam, were arrested in June of this year. All four were charged with "breaching the peace" in the midst of the 15th Annual Dearborn Arab International Day Festival. The event attracted an estimated 3000,000 attendees from around the world and while there was only one complaint, the Christian evangelists were approached as soon as they appeared, quickly arrested, and their video cameras confiscated.
As reported Sunday by By Lawrence D. Jones at the Christian Post:
The four preachers and their attorneys…have alleged that the arrests were a "retaliatory action" over last year's run-in with the ministry, which is led by Qureshi, a former Muslim, and Wood, a former atheist.

Last year, the preachers recorded an "embarrassing video of the strong arm tactics used … by Festival Security Guards," noted Richard Thompson, president and chief counsel of the Thomas More Law Center, which defended the four.

"This time, the first thing police officers did before making the arrests was to confiscate the video cameras in order to prevent a recording of what was actually happening," he added.
The Thomas More Law Center, Ann Arbor Michigan, stepped in to represent the Christians –with Acts 17 Apologetics Ministries, working to defend the Gospel of Jesus Christ.  Late Friday evening:
…a jury of six Dearborn, Michigan residents returned a unanimous verdict of not guilty of breach of the peace charges, which were brought by the Dearborn Police Department against four Christian evangelists as they were peacefully proselytizing to Muslim youths during the Arab International Festival on June 18, 2010."
Despite the acquittal, Dearborn's mayor, Jack O'Reilly, continued his ongoing attacks on the Christian evangelists, accusing them of being "anti–Muslim bigots."
It appears that Mayor Reilly is clearly trying to curry favor with the Muslim residents, who form a strong political block in Dearborn. Read more about the ruling at The Thomas More Law Center,
---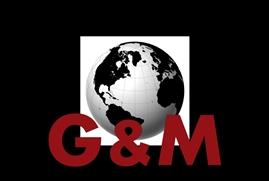 Subscribe to The Globe & Malevolence daily intelligence briefing via Noisy Room, Maggie's Notebook, Gulag Bound, and other key sources.