Think the Tea Party and the overall ranks of America's awake and aware are predominant in the GOP?
Look to the besieged Republican stronghold of Texas and think again. Here are three very indicative results from yesterday's tallies, all landslides, all distinctly bad by sensible accounts, presented in a rough order of national alarm.
Land Commissioner:
George P. (for Nazi financier, Prescott) Bush 75%
David Watts 25%
US Senate:
John Cornyn (incumbent) 62%
Steve Stockman 17%
Dwayne Stovall 10%
U.S. Representative, District 32:
Pete Sessions (incumbent) 69%
Katrina Pierson 31%
---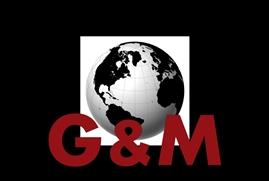 Subscribe to The Globe & Malevolence, your daily intelligence briefing via Noisy Room, Maggie's Notebook,
Gulag Bound, and other key sources.
Oh yeah, it's free -- maybe as long as we are.
---