Anyone who doubts that Jackson, Mississippi's new Mayor Chokwe Lumumba remains a committed Marxist revolutionary should check out the video below.
Recorded in 1998 in Washington D.C., comrade Lumumba lectures members of the terrorist Black Liberation Army on the need to free black "political prisoners" in the U.S.
Lumumba names convicted cop killer Mumia Abu-Jamal as one of those in need of "liberation." He also lists several members of the Black Liberation Army, including another convicted cop murderer, Assata Shakur, now hiding out in communist Cuba. Lumumba was Shakur's lawyer.
Lumumba praises Marxist dictators Fidel Castro of Cuba and Kwane Nkrumah of Ghana, as former political prisoners made good. He also makes it very clear that he despises American "imperialism."
---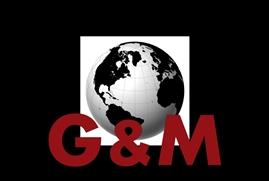 Subscribe to The Globe & Malevolence, your daily intelligence briefing via Noisy Room, Maggie's Notebook,
Gulag Bound, and other key sources.
Oh yeah, it's free -- maybe as long as we are.
---