At a meeting in Seoul Korea, March 2012, with then Russian President Dmitry Medvedev, US President Barack Obama leaned toward Medvedev, thinking he was off mike and said, "On all these issues, but particularly missile defense, this can be solved, but it's important for him [Prime Minister Vladimir Putin] to give me space." He added, "This is my last election. After my election I have more flexibility."
That was the single most important statement made by Obama in his entire first term of office.
The destruction of the US nuclear deterrent and the American military has been Moscow's, Beijing's and Havana's number one dream for decades.
It is what Obama's communist mentors such as Frank Marshall Davis, Alice Palmer and Bill Ayers, have always worked relentlessly towards. Now their protege has the power to make that hellish fantasy a reality.
At last some in Washington seem to be taking the US' looming national suicide seriously.
NATIONAL SECURITY LEADERS TO PRESIDENT OBAMA: STOP THE UNILATERAL DENUCLEARIZATION OF THE UNITED STATES

February 22, 2013
(Washington, D.C.): A group of former senior military and civilian national security professionals today called on President Barack Obama to abandon his reported intention to make further, deep and apparently unilateral reductions in the U.S. nuclear arsenal.
Press accounts indicate that the President was planning on announcing a cut of as much as one-third of the American deterrent during his State of the Union address on February 12th. He evidently decided to postpone the unveiling of this initiative, however, when North Korea conducted on that same day it latest nuclear test – an event that underscored the fact that only the United States is, under his administration, engaging in denuclearization.
The authors, who include two former members of the Joint Chiefs of Staff and eighteen others with "decades of experience with national security policy and practice," declare:
"It is now clear that, as a practical matter under present and foreseeable circumstances, this agenda will only result in the unilateral disarmament of the U.S. nuclear deterrent. That will make the world more dangerous, not less.
In our professional judgment…America's "Triad" of nuclear-armed land-based and submarine-launched missiles and bomber-delivered nuclear weapons have promoted strategic stability and discouraged proliferation. Steps that raise uncertainty about the viability, reliability and effectiveness of our deterrent will have the opposite effect."
Frank J. Gaffney, Jr., the President and CEO of the Center for Security Policy which facilitated this letter, observed:
"As President Obama meets today with Japanese Prime Minister Shinzo Abe, he is expected to emphasize the United States' commitment to its most important Asian ally at a time when the threat to Japan from China and North Korea is growing by the day. The single most tangible thing Mr. Obama could do to give substance to such rhetoric would be to eschew further weakening of the U.S. nuclear arsenal – and the extended deterrent or "nuclear umbrella" it has constituted for nearly seventy years. The signers of this letter have rendered an incalculably important service by challenging the myth that doing otherwise in pursuit of a "world without nuclear weapons" is either achievable or desirable under present and foreseeable circumstances."
Signers of the letter were:
Adm. Thomas B. Hayward, USN (Ret.), Former Chief of Naval Operations
Gen. Carl E. Mundy, Jr., USMC (Ret.), Former Commandant, U.S. Marine Corps
Adm. Jerry Johnson, USN (Ret.), Former Vice Chief of Naval Operations
Adm. James "Ace" Lyons, USN (Ret.), Former Commander-in-Chief, U.S. Pacific Fleet
Vice Adm. Robert Monroe, USN (Ret.), Former Director, Defense Nuclear Agency
Lt. Gen. Thomas McInerney, USAF (Ret.), Former Deputy Chief of Staff, U.S. Air Force
Hon. R. James Woolsey, Former Director of Central Intelligence
Hon. John R. Bolton, Former U.S. Permanent Representative to the United Nations
Hon. Douglas J. Feith, Former Under Secretary of Defense for Policy
Dr. William R. Graham, Chairman, General Advisory Committee on Arms Control, 1981-1985; Director, Office of Science and Technology Policy, Executive Office of the President, 1986-1989
Lt. Gen. E.G. "Buck" Shuler, USAF (Ret.), Former Commander of the Eighth Air Force (Strategic Air Command)
Maj. Gen. Paul Vallely, USA (Ret.), Former Deputy Commanding General, U.S. Army, Pacific
Rear Adm. Robert H. Gormley, USN (Ret.), Former Chief of Studies, Analysis and War Gaming, Joint Chiefs of Staff
Hon. Kathleen Bailey, Former Assistant Director, Arms Control and Disarmament Agency
Hon. Henry F. "Hank" Cooper, Former Director of the Defense Strategic Initiative (SDI); Former U.S. Representative to the Defense and Space Talks
Hon. Samantha Ravich, Former Deputy National Security Advisor, Office of the Vice President
Hon. Troy Wade, Former Director, Defense Programs, Department of Energy
Frank J. Gaffney, Jr., Former Acting Assistant Secretary of Defense for International Security Policy
David J. Trachtenberg, Former Principal Deputy Assistant Secretary of Defense for International Security Policy
Fred Celec, Former Assistant to the Secretary of Defense for Nuclear, Chemical, and Biological Defense Programs
---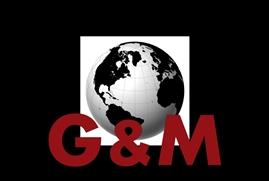 Subscribe to The Globe & Malevolence, your daily intelligence briefing via Noisy Room, Maggie's Notebook,
Gulag Bound, and other key sources.
Oh yeah, it's free -- maybe as long as we are.
---