In Reuters
:
His vast fortune is invested in dozens of funds linked to Bain Capital LLC, the powerhouse private equity firm he co-founded and led for 15 years. Several Bain funds have offshore connections and take advantage of tax breaks used only by the U.S. Financial elite.

His tax returns could shed light on how Romney and Bain use offshore strategies to avoid taxes said Daniel Berman a former U.S. Treasury deputy international tax counsel and now director of tax at Boston University's graduate tax program.
But it doesn't exactly help paint a picture of Romney as a "man of the people" and it serves as a reminder of the importance of the tax returns the former governor is so eager to keep hidden.

It now appears we have a Republican frontrunner who amassed a vast fortune after laying off thousands of American workers wants to give himself another tax cut, owns multiple luxury homes, and stashes cash in the Caymans — all while pursuing an agenda that would make things tougher on American's working class.
By TIM PERONE

Last Updated: 9:00 AM, January 19, 2012
Posted: 2:01 AM, January 19, 2012

Republican presidential front-runner Mitt Romney, who has already come under fire for his years as a CEO of an investment firm and paying taxes at a lower rate than many Americans, has reportedly stashed millions of dollars in offshore accounts.

Romney, whose net worth is estimated at around $250 million, has as much as $8 million invested in at least 12 accounts in the Cayman Islands, which is infamous as a tax haven, ABC News said yesterday.

The former head of Bain Capital also has another investment on the Caribbean island worth between $5 million and $25 million, the network said.

Romney has taken heat recently from fellow Republicans for not releasing his tax returns. Romney's campaign told ABC that the former Massachusetts governor has paid all US taxes on income from those accounts.

[Gulag Bound: site includes a video of his faltering response, labeling those who bring up potential questions of character and patriotism that this calls up, as being opposed to capitalism.]
---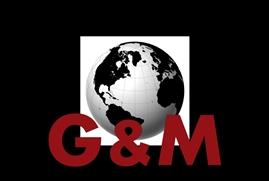 Subscribe to The Globe & Malevolence, your daily intelligence briefing via Noisy Room, Maggie's Notebook,
Gulag Bound, and other key sources.
Oh yeah, it's free -- maybe as long as we are.
---