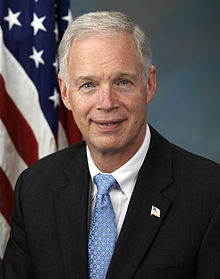 I received an unexpected call tonight.
Picking up the phone, I was invited to listen to and ask a question of Wisconsin's new "Tea Party" Senator in D.C., Ron Johnson (R). One by one, the questions and answers were about money, money, money….
I listened, but never got to ask the question I gave to the call screener. I was not surprised.
Following is my email to the senator, after it ended.
Sen. Johnson,

I just sat through your telephone town hall, this evening, and had given a question to the call screener. It seems I was screened out.

My question is: are you in office chiefly to handle money and help us gain incomes, or to protect the Sovereignty and resultant freedoms of American Citizens?

What are you doing about the encroachment of globalist control of our lives via "sustainable development," and "smart growth," and its U.N. Agenda 21 polices of soviet-style governance via unaccountable, regional bureaucratic councils?

What are you doing about the Levin-McCain provision in the Defense Authorization Bill, which would provide for the arrest and perpetual detainment of American Citizens labeled by some branch of national (formerly, federal) government, as suspected terrorists? (We know whom the Obama DHS has labeled as such: constitutionalists, pro-lifers, and military veterans.)

We can balance the budget every year and lose our nation and our popular sovereignty to thieving, global authoritarianism.

Which side are you on?

Arlen Williams
http://GulagBound.com
Wisconsin Resident
Sovereign American
Links: 1. "sustainable development" tag (also below), 2. Levin-McCain & Defense Authorization Bill
No servant can serve two masters;
for either he will hate the one and love the other,
or else he will be loyal to the one and despise the other.
You cannot serve God and mammon
– Jesus Christ

---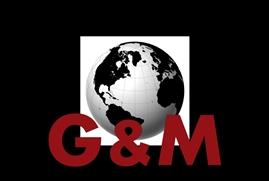 Subscribe to The Globe & Malevolence, your daily intelligence briefing via Noisy Room, Maggie's Notebook,
Gulag Bound, and other key sources.
Oh yeah, it's free -- maybe as long as we are.
---