Read all the details at The Post & Email:
Congressional Staffers Fail to Respond to Constituent's Request for Meeting on Obama's Social Security Fraud

DO OUR REPRESENTATIVES REALLY REPRESENT US?

submitted by a reader

(Oct. 12, 2011) — The following email was sent to the office of Rep. Marsha Blackburn, who has previously been unresponsive about Obama's alleged social security fraud.

From:  Fran
Sent: Tue 10/11/11 3:45 PM
To: jennifer.han@mail.house.gov
Cc: Margaret.Tipton@mail.house.gov

Dear Ms. Han,

On October 5, 2011 I sent you an Email requesting a meeting with Congresswoman Blackburn to discuss an issue that I spoke with Ms. Tipton about.  The issue is in regard to Federal Employee Barack Obama committing Social Security Fraud.  In my note I asked that we meet with the congresswoman so that she is "informed of the issue and have access to the evidence that we have."

continues
See the evidence Obama is using an SSN not legally issued to him:
Obama Social Security Number (SSN) Fraudulent
---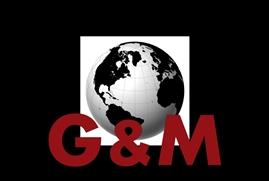 Subscribe to The Globe & Malevolence daily intelligence briefing via Noisy Room, Maggie's Notebook, Gulag Bound, and other key sources.