"It is unthinkable that the administration would enable the enrichment of a Cuban regime that routinely violates the basic human rights and dignity of its people."
G u l a g   B o u n d
On Sunday's "Meet the Press," host David Gregory tried to use the Arizona tragedy to browbeat Republicans into stopping their tough criticism of President Obama's agenda. Speaking to Republican Senator Tom Coburn, Gregory said, "you know as well as I do that there are people—and it is true that it's very often on the right—who describe President Obama as somehow an outsider who's trying to usher in a system that will do two things, that will injure America and deny them of their liberty. Do you condemn that belief…?"
Gregory failed to note that, two days earlier, late on Friday afternoon, Obama bolstered the communist dictatorship in Cuba.
The New York Times noted that the White House lifted restrictions on travel and payments to communist Cuba "when most Republican members of Congress were away on retreat and Democrats had left their offices for the long holiday weekend," and that the timing "indicated that the administration hoped to enact the changes with as little fanfare—and backlash—as possible." The changes were posted at 5:42 p.m. EST.
Another point, not mentioned, was that the nation was supposed to be in mourning over the Arizona massacre. But Obama used this as an opportunity, in the words of Democratic Senator Robert Menendez, to "extend an economic life line to the Castro regime." He said Obama was giving the regime "a much-need infusion of dollars that will only allow the Castro brothers to extend their reign of oppression and human rights violations."
Travel to Cuba, through such venues as the Venceremos Brigades, has been a means by which the Castro dictatorship recruits Americans as agents of influence, trains them in guerrilla warfare tactics, and puts them in touch with international terrorists.
Rep. Ileana Ros-Lehtinen, new chairwoman of the House Committee on Foreign Affairs, said, "Loosening these regulations will not help foster a pro-democracy environment in Cuba. These changes will not aid in ushering in respect for human rights. And they certainly will not help the Cuban people free themselves from the tyranny that engulfs them. These changes undermine U.S. foreign policy and security objectives and will bring economic benefits to the Cuban regime."
Politico reported that the pro-Castro ruling "was delayed until after the midterms at the request of some Florida Democrats who feared blowback from their Cuban-American constituents."
To make matters worse, the Obama White House extended a helping hand to the communist regime at a time when American Alan Gross has been in prison in Cuba without charges for more than a year. Gross was working on a U.S. foreign aid project to help ordinary Cubans communicate with the outside world.
The Times said, "The Associated Press reported Friday that the State Department was 'cautiously optimistic' that Mr. Gross, 60, who has had health problems, would be tried and then allowed to return to the United States."
Health problems? He has lost 90 pounds in captivity and is losing feeling in his right foot.
No wonder the Obama Administration carried out this despicable policy change when it thought few people would be paying attention. The Obama position is one of hope that Gross will eventually be released, after being tried in a kangaroo court, while the Castro regime benefits from more spending on the communist-controlled island.
The White House timing and ploy worked. The major media ignored or played down Obama's bow to the Castro brothers. The Times story was carried on page five; The Washington Post ran a story about this back on page nine.
On March 24, 2010, Obama had issued a statement on the human rights situation in Cuba, noting the death of human rights activist Orlando Zapata Tamayo, repression visited upon the human rights movement, Las Damas de Blanco (Ladies in White), "and the intensified harassment of those who dare to give voice to the desires of their fellow Cubans…"
Not only has nothing changed for the better, in terms of human rights in Cuba, but an American continues to be held without charges.
In addition, the Castro dictatorship harbors American terrorists such as Joanne Chesimard, who escaped from a prison in the U.S. with the help of the Weather Underground after being convicted of murdering a New Jersey State Trooper.
Senator Marco Rubio declared, "I strongly oppose any new changes that weaken U.S. policy towards Cuba. I was opposed to the changes that have already been made by this administration and I oppose these new changes. I believe that what does need to change are the Cuban regime's repressive policies towards the independent press and labor unions, its imprisonment of political prisoners and constant harassment of citizens with dissenting views, and its refusal to allow free multi-party elections. It is unthinkable that the administration would enable the enrichment of a Cuban regime that routinely violates the basic human rights and dignity of its people."
---
Cliff Kincaid is the Editor of Accuracy in Media, and may be contacted at cliff.kincaid@aim.org.  Mr. Kincaid also administrates the site, America's Survival, where he further documents the war brought on our nation by the powerful and subversive Marxist/globalist axis.
Images added by Gulag Bound
---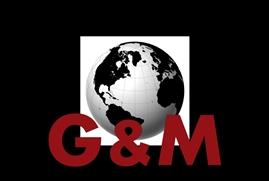 Subscribe to The Globe & Malevolence, your daily intelligence briefing via Noisy Room, Maggie's Notebook,
Gulag Bound, and other key sources.
Oh yeah, it's free -- maybe as long as we are.
---