Current Radio Podcasts at Blog Talk Radio with
PRNRadioNetwork
on BlogTalkRadio
——GB——
Tonight, our guests on Sovereignty Unbound are two:
1. Dr. Robert Christensen, author of FDA You Were Wrong!
Dr Christensen will tell us his story and how it fits into a long pattern of harsh abuse of the U.S. medical industry, preventing sound treatment and driving efforts overseas.
2. C. Steven Tucker, of TruthAboutObamacare.com
Steven, also a correspondent at Gulag Bound and an Obamacare expert, will tell us about the Halbig v. Burwell suit  — and the outlook for our ability to manage our own health and health services into the future.
About Dr. Chritensen's book:
Abuse by FDA? See the following:
Tyranny in the USA: The true history of FDA raids on healers, vitamin shops and supplement companies

Is anyone in Washington, D.C. beginning to do anything about even the most egregious FDA overreach?:
Here Are the 15 Senators Who Voted to Stop Armed FDA Agents From Conducting Warrantless Raids on America's Farmers (Not One of Them is a Democrat)

And as long as we're on the subject of Gestapo-like raids, done to protect certain fascistic business interests:
Police Militarization, Abuses of Power & the Road to Impeachment

Further afield, does this pattern of abuse even extend into the entertainment industry — even into foreign nations? Here is one man who thinks so:
Kim Dotcom Releases New Raid Footage Captured By In-House CCTV

---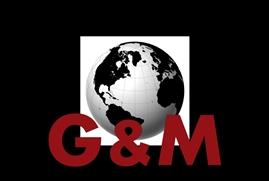 Subscribe to The Globe & Malevolence, your daily intelligence briefing via Noisy Room, Maggie's Notebook,
Gulag Bound, and other key sources.
Oh yeah, it's free -- maybe as long as we are.
---