Please see. Elements of each of these videos may be included in further entries and could be excerpted, but the entire videos are informative.
TY, MT @MGMoriarty: This MUST be seen by EVERYONE: https://t.co/QUNkpO2eMJ #g8m #Hamas #Gaza #Israel "#FreePalestine" #tcot #p2

— Arlen Williams ? (@ArlenWms) August 13, 2014
And Mudar Zahran back in June, on the threat of ISIS and what Arabs might do about them:
Let us not think that Hamas, ISIS, Al Qaeda, the Taliban, and other massively evil terrorist operations are functioning without means of supply from and coordination with entities readily accepted in the "New World Order," as its proponents choose to call it. The same with the astoundingly incorporated front group, Muslim Brotherhood, of course.
Thanks again, Micheal Moriarity, our so very talented "country boy from the city."
---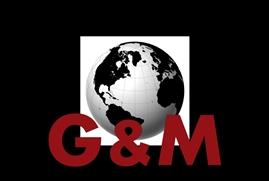 Subscribe to The Globe & Malevolence, your daily intelligence briefing via Noisy Room, Maggie's Notebook,
Gulag Bound, and other key sources.
Oh yeah, it's free -- maybe as long as we are.
---