UPDATE at bottom
(Cameron County, Texas) Two illegal aliens were named as murder suspects in the killing of Border Patrol Agent Javier Vega Jr. in front of his family, on a fishing outing in southern Texas. One of the illegals has a previous criminal record.
Two taken into custody for murder of Border Patrol agent
Excerpts:
The off-duty agent, his father, mother wife and children were reportedly fishing when the suspects arrived and tried to rob them around 8 p.m. Sunday.

The Border Patrol agent from Kingsville was visting family in the Rio Grande Valley.

[…]

Authorities told Action 4 News, the two men are from Matamoros in the U.S. illegally.

[…]

Court records show that Tijerina has a previous criminal history including DWI, unlawful carrying a weapon, assault family violence and felony marijuana possession going back to 2007.
KGBT-4 report, Monday August 4:

From The Blaze
:
"The Border Patrol agent apparently kept telling his dad to 'keep firing, dad, keep shooting, dad' at the suspects after he was already hit."

At some point, the agent's mother "apparently picked up the AR-15 rifle and continued shooting at the suspects' vehicle, hitting the windshield and other parts of the vehicle as the suspects fled."

[…]

A number of robberies that fit the same pattern have been occurring in Cameron County, which borders Willacy County, Spence said.

"We'll be looking at the various robberies and if any more people are involved, we will find them," Spence said. "If there is a connection we'll find it, and it will be a big relief to the people in our communities if we put an end to this."

Spence, who has been the county sheriff for 29 years, called the situation heartbreaking.

"I called out a prayer asking the Lord, help us resolve this and five hours later, we found the individuals," Spence said. "It was nice that we had the assistance from numerous federal and state law enforcement agencies and divine help. Prayers go out to the family of this tragic crime. I can't imagine what the family is going through at this time."
TY: Dave Levine, Don Hank
---
UPDATE
A review of federal court records shows that a Gustavo Tijerina-Sandoval, born in 1983, was arrested at least four times for illegally entering the U.S.http://www.brownsvilleherald.com/premium/article_3763699e-1c51-11e4-bd74-0017a43b2370.html … #g8m
---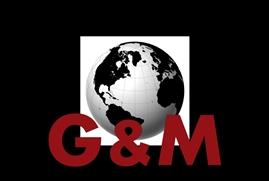 Subscribe to The Globe & Malevolence, your daily intelligence briefing via Noisy Room, Maggie's Notebook,
Gulag Bound, and other key sources.
Oh yeah, it's free -- maybe as long as we are.
---