NoisyRoom.net
Hat Tip: BB
This Clip Of Chris Hayes Vs. Bundy Supporter Assemblywoman Michele Fiore Is Awesome
I do believe that is a first. I've never seen the tables turned on a media hack so effectively. ;)
That's my Blondie! She slapped that troll three ways from Sunday. Good times. This is why we have been friends for decades… she has a spine and isn't afraid to fight. This is a taste of the fun we had running together in the good ole' 90s in Vegas and why I would do just about anything for her. She's family and I would trust her with my life. Michele may go on to be Governor of Nevada and then to higher office — I hope so, it's the best thing that could happen to Nevada. I am blessed to have her as my friend and all I can say is, great job Michele!
---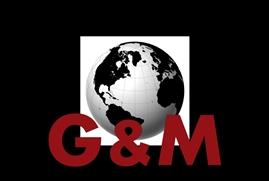 Subscribe to The Globe & Malevolence, your daily intelligence briefing via Noisy Room, Maggie's Notebook,
Gulag Bound, and other key sources.
Oh yeah, it's free -- maybe as long as we are.
---