My special guest on the new Communities Digital News Hour is Ms. Terresa Monroe Hamilton, a friend of Open Rebellion Radio and Blasted Fools and a noted blogger on
Noisy Room.net
. Terresa is also one of the best networked individuals nationally in the Tea Party movement and assists Trevor Loudon with research for
KeyWiki.org
and his blog site,
NewZeal
.
In addition to wrapping up the news of the week, we will discuss an event that Terresa is covering, having to do with the Bureau of Land Management Federal Agents, 200 of them, acting arrogantly under color of law and subverting a Nevada rancher's due process and arbitrarily limiting 1st Amendment rights.
Tune in tomorrow, Friday, April 11th, at 3:30 PM PST, 5:30 PM Central or 6:30 PM EST at Open Rebellion Radio.
---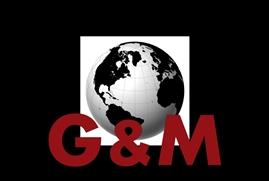 Subscribe to The Globe & Malevolence, your daily intelligence briefing via Noisy Room, Maggie's Notebook,
Gulag Bound, and other key sources.
Oh yeah, it's free -- maybe as long as we are.
---