Senator Ted Cruz is keynoting the Claremont Institute's annual Winston Churchill dinner tonight at the Beverly Wilshire Hotel. These photoshopped posters of Cruz showed up at the Beverly Hilton and popular L.A. clubs: "the Viper Room, the Seventh Veil, Whiskey-a-Go-Go, as well as on car windshields and utility poles among other places."
Ted Cruz Tattooed Abs Poster: Southern California 'Blacklisted & Loving It' Tour
Explanation? What do you think? Doug Ross thinks:
Ted Cruz. Ronald Reagan.

It's about to get real.
—————-
"I saw these posters popping up around Los Angeles, but I noticed a glaring error in them. And since I don't want people to get the wrong idea about me, I wanted to be clear about something. I don't smoke cigarettes."
---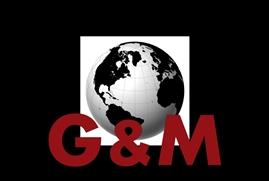 Subscribe to The Globe & Malevolence, your daily intelligence briefing via Noisy Room, Maggie's Notebook,
Gulag Bound, and other key sources.
Oh yeah, it's free -- maybe as long as we are.
---