By: Denise Simon | Founders Code
Speaker Pelosi held a press conference after the first day of the open impeachment inquiry hearing declaring that she is the smartest when it comes to intelligence and she will defend and protect the whistle-blower with all her might. HPSCI Chairman Adam Schiff said at least twice that he does not know nor has he spoken to the whistle-blower. Sheesh really? REALLY?
Pelosi and Schiff are for sure covering for something much larger and it is in Ukraine and likely at least a few other countries. There was a historic theft from PrivatBank a few years ago that was in excess of $5 BILLION. Then Ukraine was forced to nationalize the bank until such time the monies were tracked, found or recovered, which still has not happened. The country was financially suffering and the reputation of corruption in Ukraine continued to fester.
Seems our own U.S. State Department was enlisted to step up operations in Ukraine using several government agencies and non-government agencies known as NGO's.
The matter of the whistle-blower is but one piece of all things Ukraine even while two State Department officials, George Kent and William Taylor provide testimony in the first round of the public hearing. (BTW, Kent's wife is of Crimean-Tatar ancestry.) Kent and Taylor are in the thick of all things Ukraine and beyond even while responding in open testimony they were unaware of key political events stateside.
Our not so favorite nefarious operator George Soros is very much at the center of much of the chaos in Ukraine, the Hillary Clinton/John Kerry State Department and some of those NGO's.
Listed below are some bullet items for reference. It is difficult to piece together the whole mess but the facts below may help the reader with the long game plot against President Trump because his handful of phone calls with Ukraine President Zelensky regarding investigations into corruption(s) has struck a nerve that the power-brokers in DC are driven to stop and protect.
1. To boost the legitimacy of Ukraine and Burisma, the Obama administration partnered Burisma with USAID.
2. USAID was enlisted to prepare for a new generation of Ukrainian politicians.
3. From the U.S. Ukraine Business Council: Briefing by Vadym Pozharskyi, Advisor to the Board of Directors, Burisma Holdings Ukraine's largest independent gas producer, 30% market share by gas output volume in 2015
Vadym Pozharskyi currently serves as an Advisor to the Board of Directors at the Burisma Holdings. He is also in charge of the Holding's overseas expansion, GR & PR block. Prior to that, he worked for 4 years in the public sector, inter alia, on positions of the Head of the International Relations Department at the Ministry of Ecology and Natural Resources of Ukraine and the Deputy Head of the State Environmental Investment Agency of Ukraine.
During these engagements, he extensively cooperated with international organizations, led the negotiations group to UNFCCC on the restoration of Ukraine's status in the Kyoto protocol. From 2010 until 2014, Mr. Pozharskyi was the Global Environment Facility (GEF) Focal point in Ukraine.
Burisma Holdings, www.BURISMA.com, since its launch in 2002, has rapidly become the largest gas producer in Ukraine. Burisma Holdings consists of 4 operating companies, engaged in the exploration and production of hydrocarbons (dealing with hydrocarbon production). Burisma Holdings has expanded its operations beyond Ukraine and now operates in Germany, Mexico, Italy, and Kazakhstan.
Burisma Geothermal is a new branch of Burisma Holdings. It is a 100% owned subsidiary that specializes in geothermal energy development and electricity production from renewable and environmentally friendly energy sources in Europe. Burisma Holdings has purchased equipment and technologies from such USA companies as Halliburton and Caterpillar.
4. Several U.S. government agencies were tapped to provide financial assistance to Ukraine and President Trump is right to ask harder questions as there is no Inspector General assigned to Ukraine to track that spending for legitimacy. Remember the legacy of corruption in Ukraine and Trump has a duty to see if he can trust a brand new leader in Zelensky who was never a politician.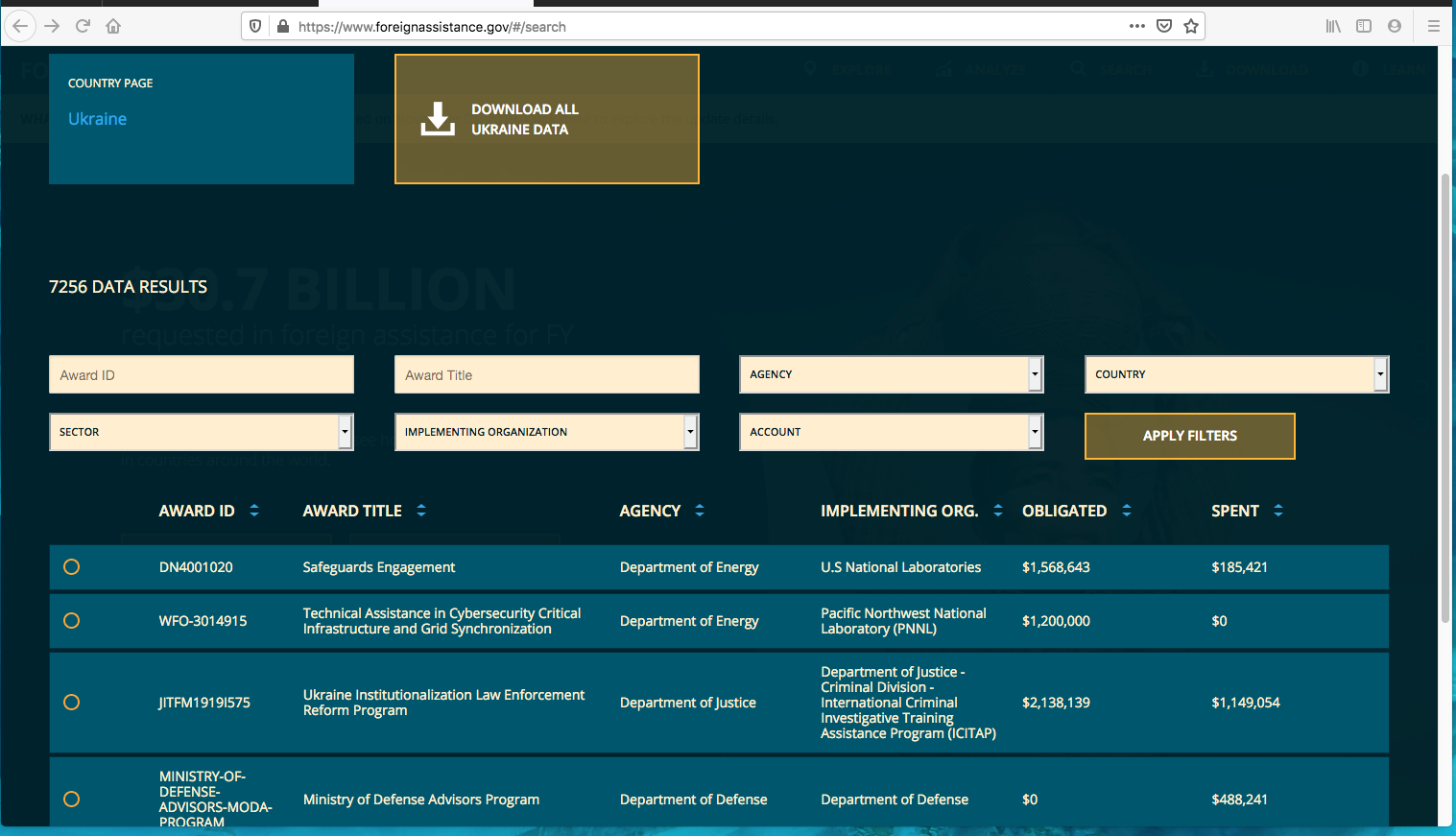 5. William B. Taylor is the executive vice president at the U.S. Institute of Peace. Earlier, he was the special coordinator for Middle East Transitions in the U.S. State Department. He oversaw assistance and support to Egypt, Tunisia, Libya, and Syria. He served as the U.S. ambassador to Ukraine from 2006 to 2009. Ambassador Taylor became chargé d'affaires ad interim for Ukraine in June 2019. In picking through some of the other names in the membership of The American Academy of Diplomacy  (NGO) which includes Taylor, they are: Madeleine Albright, Hillary Clinton, Jon Huntsman Jr., John Kerry, Victoria Nuland, Thomas Pickering, Susan Rice, Wendy Sherman, Strobe Talbott, and Kent Volker.
6. Willam Taylor as part of the U.S. Institute of Peace, not only was USAID a deeper partner in Ukraine but Google is also. USAID was/is a sponsor of RADA. RADA and the USAID program that launched in November of 2013 collectively took to the streets in Ukraine for what is known as the Revolution of Dignity coordinating with Members of Parliament and civil society organizations and other international experts.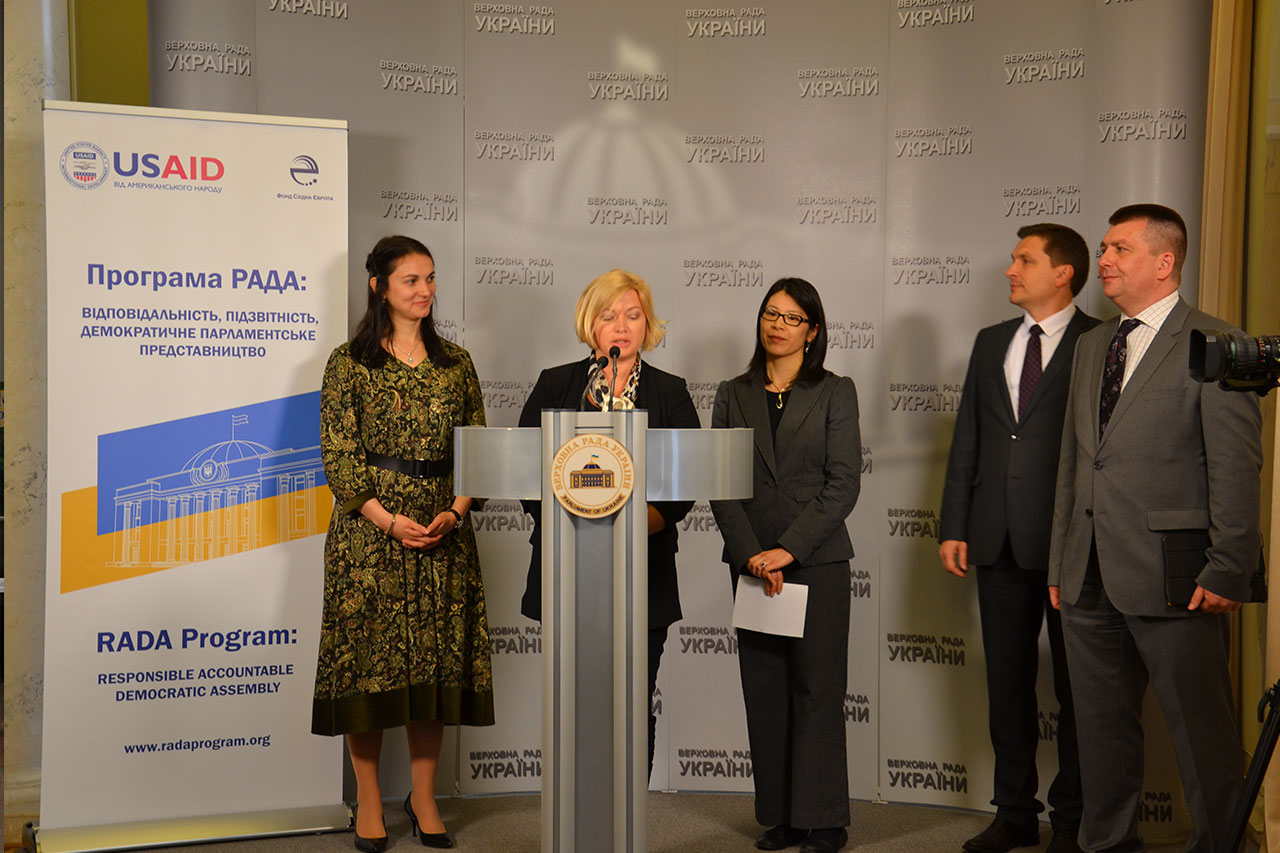 7. President Trump mentioned Crowdstrike in the phone call. Crowdstrike was hired by Perkins Coie to investigate the hacking of the DNC server. Perkins Coie was the law firm of record for the DNC and hired Fusion GPS. Trump has the notion that Crowdstrike also may have operated out of Ukraine that clues point to Crowdstrike was part of foreign interference into our 2016 elections. It should be noted that an independent group of journalists based in Britain is seeking a UK report of Russian/Ukraine interference their Britain's election. As a matter of fact, Crowdstrike has an office in London.
8. With all this political power and international resumes, how was it that Russia was allowed to annex Crimea and invade Ukraine in the first place? Where was Taylor, Nuland, Kerry, Rice or Obama? Too busy with the Iran nuclear deal it seems. The United States needed Russia's cooperation with the Iran JCPOA so Obama did not grant the request of Ukraine for military aide other than to ship MRE's and blankets. Congress (read Democrats) never complained until President Trump was in a phone call and approved the eventual shipment of real military aide.
So, back to the beginning, where does this whistle-blower fit in? Seems he was/is the Ukraine expert assigned to VP Biden who was assigned by Obama to be the leader of the envoy for all things Ukraine. At least 6 emails obtained from a FOIA list the Ciaramella in the email chain. Others include Victoria Nuland, George Kent, and Kathleen Kavalec. There are other names in the email discussion(s) dated June 2016.
This is a larger operation that has a genesis in Ukraine. There are known quantities of moving parts but it is clear that Pelosi, Schiff and perhaps many others at NGO's, the State Department, the previous members of the Obama White House are in fact just a little nervous that Trump and his lawyer Rudy Giuliani are treading in waters made dark by operatives they are working to hide, defend and protect.
---
[AW]: For more context and up-to-the-minute evidence on the "Deep State Coup" see "Glenn Beck Explains the Ukraine Scandal and Impeachment."