By: Denise Simon | Founders Code
Some of the names in the Republican House and Senate we have reasons to like very much but we should have a problem with this legislation. How about America First to start? You see, Silicon Valley did some very successful Congressional lobbying. The tech companies include Microsoft, Amazon, Equifax, Cisco, Google, and Facebook to name a few. In summary, America does not have enough techies to do the jobs of the future, so rather than augmenting education or do career retraining, let's go to China and India… swell eh? We lift visa quotas, bring in cheaper labor, put Americans out of work and launch another employment crisis, right? This too is fundamentally changing the whole immigration model again and placing foreign workers above American workers. American manufacturers go to China to build stuff because it is cheap labor. H.R. 1044 ends up doing the same thing right here in America.
Trump CANNOT sign this, please tell him so as you read on.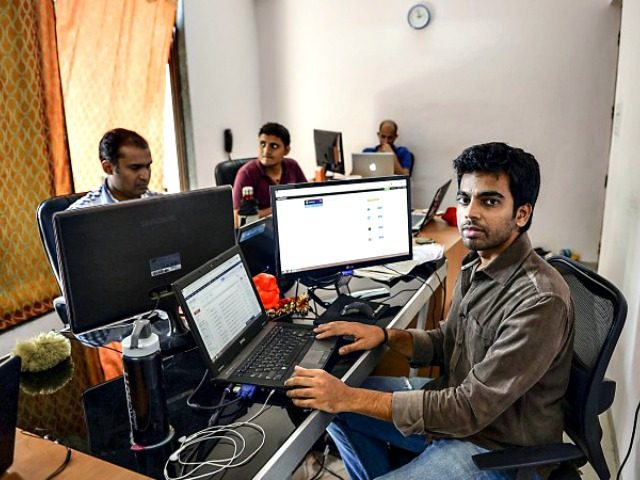 The House of Representatives has taken a step in the direction of eliminating green card backlogs by passing the Fairness for High-Skilled Immigrants Act of 2019 (H.R. 1044) introduced by Representatives Zoe Lofgren (D-CA) and Ken Buck. (R-CO). The support was bi-partisan and passed in a 365 to 65 vote. The bill would:
Increase per-country quotas from 7% to 15% in the family-based categories;
Establish a "first-come-first-served" employment-based visa system (including EB-5 investor visas) by eliminating the "per country" caps;
Establish a three-year transition period during which 10-15% of the visas would be set aside for countries other than India or China; and
Ensure that immigrants who have an approved employment-based immigration visa petition at the time of enactment, do not lose their places "in line."
Representative Lofgren estimates that it would take a decade for the per-country lines to equalize. The expectation is that if there is no increase in the number of visas available the wait time will even out to roughly seven years for everyone. Others have suggested that eliminating the quotas will only incentivize more immigration from India and China and thus eliminate any benefit.
Senators Mike Lee (R-UT) and Kamala Harris (D-CA) introduced a companion bill in the Senate (S. 386) back in February. That bill which also has bi-partisan support was referred to committee on July 9, 2019.
Senator Rand Paul, who opposed the "Fairness" Act, introduced the BELIEVE Act (Backlog Elimination, Legal Immigration, and Employment Visa Enhancement Act) (S. 2091) on July 11, 2019. That bill, like the House bill, would establish a "first-come-first-served" employment-based visa system but would also:
Quadruple the number of employment-based visas by doubling the number available annually and then exempting dependents from the "count";
Grant green cards to children of temporary workers who would normally "age-out" as long as they have graduated from a U.S. university and have been in the U.S. for at least ten years;
Issue employment authorization to spouses and children of temporary workers in E, H and L status;
Provide employment and travel authorization to those waiting in line for employment-based green cards as a safeguard; and (importantly for nurses and physical therapists); and
Exempt all shortage occupations from green card limits.
Any equalization will eliminate long lines for some employers and industries while adding wait times for others. Proponents of the new bills believe that the equalization would create economic benefits by, among other things, making the United States more competitive with other countries like Canada that have been able to take advantage of prospective immigrants' frustrations with the long delays in the U.S. immigrant visa process.