Posted this past Monday at American Power. In this instance, we presume Mr. Douglas does not mind our delivering his entire alert.
This video's at Dana's, but I recognized some of communist cadres from Weasel Zippers' post yesterday. (The group's website is Internationalist Group and the League for the Fourth International.) And the Pakistani dude launching into the Jew-hatred is "Comrade Shahid," seen at the Worker's World Party homepage. Might as well have been some of the folks from Booman Tribune or Daily Kos. This is classic leftist agitation. I document this stuff all the time. And apparently the similar hatred from Charles Johnson is really about "building pluralism." The Big C.J. has yet to comment on the mosque backers excoriations of the "Jewish Zionist Israel."

SCROLL FORWARD TO 3:55 MINUTES.

Related: "Anti-Semitic Incident at Ground Zero Mosque Counter Protest."

Posted by Donald Douglas at 2:50 PM
---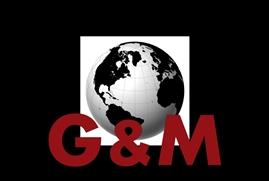 Subscribe to The Globe & Malevolence daily intelligence briefing via Noisy Room, Maggie's Notebook, Gulag Bound, and other key sources.